Potential Disruptions at CA West Coast Port Terminals
Ports of Vancouver and Prince Rupert loom possible strike
06-06-2023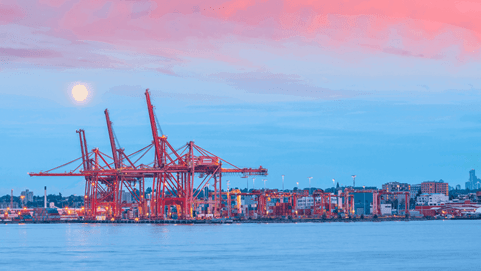 In an ongoing development that could have significant implications for trade, the International Longshore and Warehouse Union Canada (ILWU Canada) announced its intention to go on strike at the ports of Vancouver and Prince Rupert. This decision may result in a 72-hour notice for a work action if finalized, according to the Journal of Commerce.
Vital Gateways for US Cargoes
Vancouver and Prince Rupert, two crucial gateways for US cargoes, are integral components of Canada's maritime infrastructure. With direct intermodal rail services to Chicago, these ports play a vital role in facilitating trade between the two countries. However, the latest announcement by ILWU Canada raises concerns about potential labor disruptions that could adversely affect cargo flow in both the United States and Canada.
Vancouver, the largest container port in Canada, handles a substantial volume of cargo traffic. Its strategic location on the Pacific coast makes it an essential hub for international trade, connecting Asia and North America. Meanwhile, Prince Rupert, ranking third in terms of container traffic in Canada, plays a critical role in facilitating trade between the western provinces and global markets.
Ongoing Situation
With the ongoing slowdown at US West Coast ports and the potential for a parallel disruption in Canada, DSV is keeping in close contact with local operations. Should you have any questions, please reach out to your local DSV representative.
Any questions?
Our experts are ready to help. Get in touch and we'll find the solution you need.