Slowdowns at US West Coast Port Terminals
The ILWU appears to be actioning disruption at key US West Coast port terminals
06-05-2023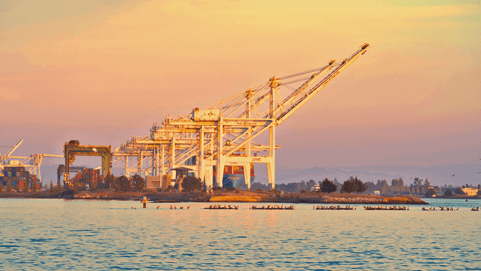 West Coast Port Terminals
The International Longshore and Warehouse Union (ILWU) appears to be actioning disruption at key US West Coast terminals including the Port of Long Beach. Despite these job actions commencing on Friday, June 2, reports from multiple sources indicate that certain marine terminals continue to face disruptions.
Port Disruptions / Slowdowns
According to the Journal of Commerce, port authorities have stated that although some cargo-handling operations have returned to normal following the ILWU job actions, the disruption is affecting more than just the Port of Long Beach. The actions include terminals in Los Angeles, Oakland, Seattle, and Tacoma. Together, the ports of Los Angeles and Long Beach handle nearly 40% of US cargo imports from Asia, according to abc7 news.
At the time of this posting, no impact to operations are reported in Vancouver or Price Rupert, as well as East and Gulf Coast ports. DSV is keeping in close contact with local operations. Should you have any questions, please reach out to your local DSV representative.
Any questions?
Our experts are ready to help. Get in touch and we'll find the solution you need.