Dockworkers reject deal resuming Canada West Coast port strike
Ports of Vancouver and Prince Rupert face potential slowdowns in light of resumed strike
07-19-2023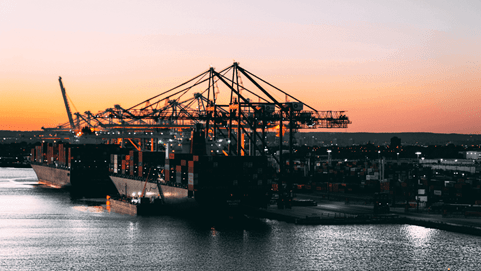 Following a tentative agreement reached between the British Columbia Maritime Employers Association (BCMEA) and the International Longshore and Warehouse Union (ILWU) Canada on July 13, dockworkers at Canada's West Coast ports have rejected the deal, further resuming the strike.
Workers back on strike
According to Reuters, "the ILWU represents about 7,500 dock workers, who walked off the job on July 1 after failing to reach a new work contract with the British Columbia Maritime Employers Association (BCMEA)." The strike has impacted various ports, including Vancouver and Prince Rupert, which happens to be some of the largest ports in the country.
Port operational updates
As of Tuesday afternoon, MarineTraffic data indicated that there were six container ships waiting off Vancouver, while there were no container vessels waiting off Prince Rupert. Additionally, seven more container ships were scheduled to arrive at these two ports in the upcoming days. During the July 1-13 strike, approximately twelve container ships were waiting off both ports combined, according to FreightWaves.
DSV continues to monitor the situation and will be sure to keep you informed as additional updates are released. Should you have any questions, please reach out to your local DSV representative.
Any questions?
Our experts are ready to help. Get in touch and we'll find the solution you need.