Impacts to US trade – Possible government shutdown
Expected impact to brokerage and trade operations of the looming government shutdown – Expect delays
09-29-2023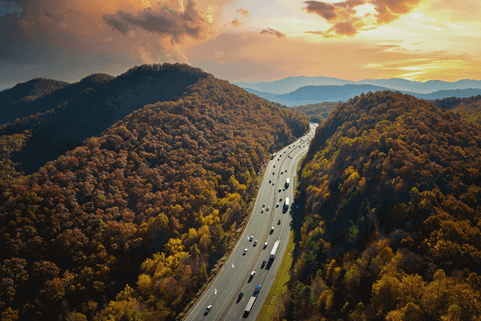 The US government is headed toward a potential government shutdown this Sunday, October 1, 2023, which could have many indirect effects on overall trade. The broader economic impact of a government shutdown can lead to economic uncertainty, potentially dampening domestic and international demand for goods and services including imports, exports, and regulatory agencies. Here's what to expect in the event of a shutdown:
Customs and Border Protection (CBP): Considered law enforcement that is necessary for the safety of life and protection of property. Ports will remain open, cargo security and revenue collection will remain operational. However, some back-office support functions will likely be furloughed. These may include refunds, ruling requests, audits, responding to documents requests, etc. Port personnel will also not have their usual administrative support as those will likely be part of the furloughed staff.
Food and Drug Administration (FDA): Entry reviews and exams will continue as well as high risk investigations, recalls and critical public health issues. Potentially 40-45% of staff will be furloughed so delays are expected in the processing of import transactions.
Department of Agriculture (USDA): Staff are expected to be furloughed, expect delays.
Environmental Protection Agency (EPA): Staff are expected to be furloughed, expect delays.
Other government agencies (PGA): Responses will vary depending on their operational capacity, expect delays.
Enforcement of deadlines relating to Protests, Drawback Claims, CF 28/29 responses and the like will continue. Note – CBP may not be able to adhere to their own timelines, but importers will need to do so.
International Trade Commission (ITC): Will be furloughed and therefore updates to the Harmonized Tariff Schedule on it's web site won't be updated till they return.
CTPAT: There should be no impact on the program.
Bureau of Industry & Security (BIS): Previously, BIS has shut down regular services including export license processing, classification requests, advisory opinions, etc. Export controls enforcement activities are expected to continue.
Transportation Security Administration (TSA): Are considered law enforcement and are required to work throughout the shutdown (without pay). In past shutdowns many have called in sick or quit, leading to significant delays at airports including the export of air cargo and ground handling agents (GHA).
Air Traffic Controllers: Will be required to work, according to recent contingency plans, though absenteeism could be a problem. Some airports had to suspend operations during a shutdown in 2019 when traffic controllers called in sick.
Training for 1,000 new air-traffic controllers would stop, leaving the system understaffed. The Transportation Security Administration would not be able to hire new airport security screeners ahead of the busy holiday travel season.
DSV staff will continue to monitor the situation and provide updates as available. For additional information please contact your local DSV representative or email us at customs.services@us.dsv.com.
View DSV's dedicated customs brokerage services:
Any questions?
Our experts are ready to help. Get in touch and we'll find the solution you need.