Our automated warehouse system turns your manual warehouse processes into automation while increasing the quality
At DSV, warehouse automation is designed to optimize both manual and already automated processes within the warehouse to minimize variable cost and maximize efficiency. With our automated warehouse system, you can adjust to faster production, reduce working hours and dependency on hired staff while increasing efficiency, competitiveness, and process quality.
High quality with automated storage systems in warehouses
Our automation vision is to implement high quality automation products that have flexible solutions and applications. The Automation product is split into two different project approaches:
Turnkey automation: Every project is unique, and we will build a concept that matches your needs.
Automation program: The program is based on a standard approach and process since these concepts have been standardized based on suppliers, service and maintenance, price levels, and setup.
We offer multiple automation products such as goods-to-person, sortation, automated warehouse storage systems, and transportation automation with the aim to optimize your operations to exactly your needs, whether they are standardized or unique.
Our solution will provide you with the ability to make changes to your system that will lead to higher productivity and lower capital costs
The process for DSV's automated warehouse system
Step 1: OptimiZe warehouse setup

Do you wish to optimize your current warehouse setup?

Step 2: Assess current profile

Assess your current profile and set up

Step 3: Turnkey or program

Determine your approach:
Turnkey Automation or Automation program?

Step 4: Key benefits 

Access benefits of your new Warehouse Automation setup
DSV Fulfillment Factory
Now, everyone can benefit from automated warehousing for some or all of their order fulfillment services.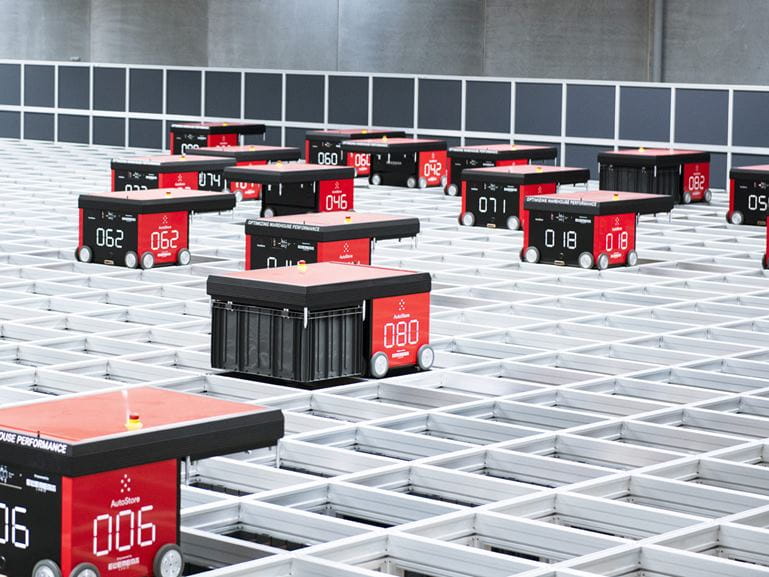 How warehouse automation solutions can benefit your business
Automation

Gain competitive advantage and a reliable and cost-effective solution with automation

Efficiency

Get faster production and decreased labor costs due to increased process efficiencies

Flexibility

Access flexible solutions for your business and your needs while increasing productivity

Quality

Remove your inefficiencies and improve your quality and output with Warehouse Automation

Any questions?
Our experts are ready to help. Get in touch and we'll find the solution you need.