Coronavirus update: European movement
The COVID-19 crisis is rapidly impacting European markets and the movement of people and goods.
18/03/2020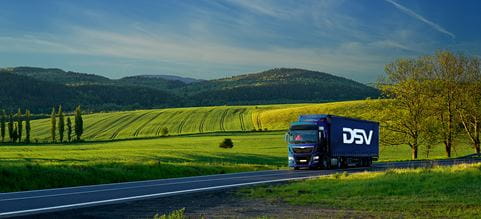 DSV is carefully monitoring the evolving situation and remains committed to mitigate any potential impact on the supply chains and operations of our customers, but our services towards your company will inevitably be affected.

Our priority is to act quickly on governmental decisions to minimise the impact on our operations and thus our customers' supply chains.

At the same time, we have established several preventive measures to safeguard the health and well-being of our customers, suppliers, other business partners and ourselves.

All of the above impacts transport execution and varies per trade lane and per day resulting in for instance:

•Trucks and/or drivers being held in quarantine
•Build-up at border crossings resulting in delays
•Closed borders
•Closed businesses resulting in cargo being blocked in transit
•Trading imbalances
•Equipment shortages

We will do everything in our power to support you in keeping your logistics and operations running:

1. How can we support you concerning your business specific issues?
a. Stay in close dialogue with your DSV operational and account management contacts enabling us to provide support for special requests.

2. We need your support and flexibility concerning lead times and transport delivery commitments:
a. Advise your local staff about potential impact on your operations.

b. We endeavour to comply with agreed lead-times, but the current market conditions do not allow us to consistently commit to that. Please expect transit times to be extended.

c. Please provide written confirmation when booking that your delivery point is open and able to accept deliveries. Any costs associated with a failed delivery will be recharged tot he shipper.

3. We need decisions on and commitments to special price agreements:
a. Where special transports are required your upfront approval of additional costs is a prerequisite.

b. To ensure a smooth process, we need a centrally placed contact in your organisation who has the authority to make instant decisions to spot requests.

c. In cases where our current rate agreements cannot be maintained, we will advise you accordingly.

4. The dramatic drop in oil prices results in price implications that are outside the normal bandwidth of the fuel models. We monitor the price developments closely. In the event that the situation does not improve, we will come back to you with next steps.

We encourage you to maintain a close dialogue with your DSV contacts enabling us to help you mitigate the potential impact from the COVID-19 situation.