Important information on how to avoid delays
DSV are still moving goods, albeit with delays, read how to speed up the process and keep the wheels turning
20/01/2021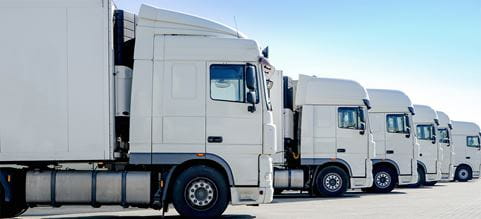 Transit time delays
DSV have been closely monitoring the situation across Europe during January in order to keep your business moving. There are a number of issues that are impacting the logistics industry currently, these include an increase in documentation and process, customs clearance delays both inbound and outbound plus a lack of capacity in the market. These are all increasing transit times.
Documentation is a key issue currently, which is why it is extremely important that we receive the required documentation and
information to move your goods with a minimum of delays.
Commercial Invoice
It is mandatory to provide a Commercial Invoice at the time of booking, the invoice, however, must contain the correct
information. An invoice missing information will cause a delay to your consignment being collected and shipped. We believe
that one solution to reducing the delays with customs clearance is to collect the contact details of the consignee at the time of
booking for UK export consignments, we have therefore made it a mandatory requirement.
Please ensure your Commercial Invoice contains:-
• Consignee Contact Details – name, phone number, email
• Consignee VAT & EORI numbers
• Full Packing Details - i.e. 2 pallets containing 30 cartons
• Quantities per HS code and the value of the goods
• Gross and net weight
A time-saving solution
A substantial time-saving solution is to upload your invoice in myDSV at the time of booking, if you are unable to add your
consignee details to your invoice you can enter them in myDSV as detailed below.
This is how easy it is:-
At the time of booking click Add receiver instructions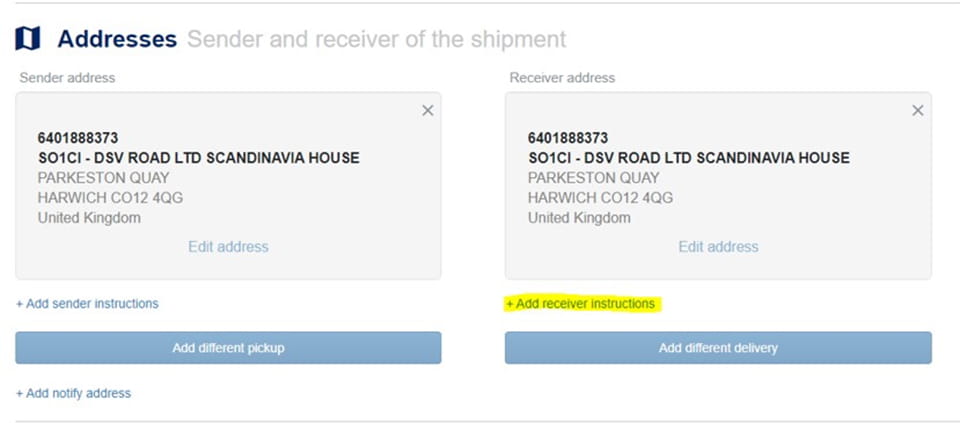 Input full contact details - Name / telephone number / email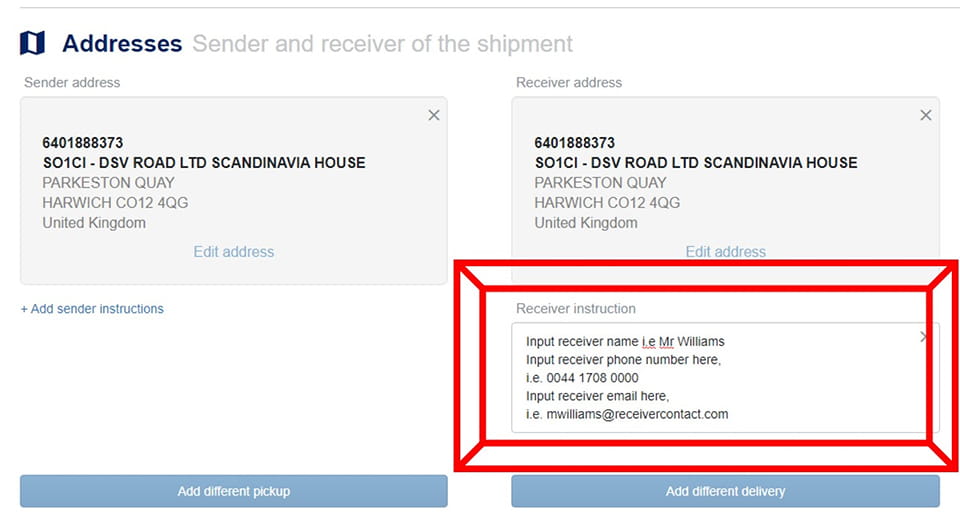 Not on myDSV? Click here to register