Lockdown in Shanghai up until April 5
Due to a rising rate of COVID-19 infections in the city of Shanghai, the local authorities have announced a lockdown from March 28 to April 5. This lockdown will be used to extensively test all residents of the city for COVID-19.
30/03/2022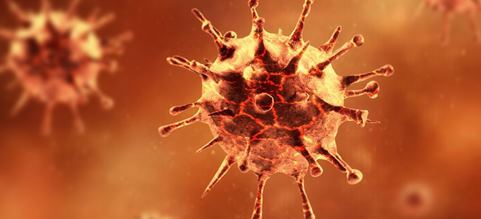 The lockdown will be conducted in two phases
From March 28 to April 1, the east side of Shanghai (Pudong) will be closed. From April 1 to April 5, it will be the turn of the west side of the city (Pudong). Public transport in the city will be completely shut down, al companies and factories will have to temporarily suspend their activities or be forced to work from home.
Due to the lockdown, all DSV Shanghai employees are currently working from home. The same applies to the local staff of all airlines and shipping companies with which we work closely. This may possibly lead to delays in the local handling of, for example, cargo or freight documentation.
We expect a significant impact on the logistics process:
Airfreight import
Although Shanghai Airport currently has full operational terminals and customs clearance facilities, normal operations are limited because transport between the storage facilities and terminals is currently not possible. The authorities are currently working on special permits that will allow drivers with a valid negative test certificate to enter the airport terminal for 48 hours. But for now, these possibilities remain very limited.
DSV is working on alternative solutions such as flying cargo directly from East China, for example via Zhengzhou. Larger shipments can be sent directly, while smaller shipments are first consolidated in Kushan. Logically, the market is currently looking for additional capacity from other airports; this will have further impact on air freight rates.
Airfreight export
Export shipments can still be handled at Shanghai Airport, but the lack of available trucks can lead to significant delays in transportation to the final destination. If possible, we recommend using Zhengzhou airport as a replacement arrival route. Where shipments are affected by these lockdown measures, our team will contact you for possible alternatives.
Sea freight import FCL
Shanghai's most important port and terminal facilities are basically still operational. More challenging is a possible restriction of cargo traffic into Shanghai. As things stand, freight companies from outside Shanghai can still enter the port with their FTLs and full container loads. We expect that the majority of FCL shipments can still be handled through the port of Shanghai.
Sea freight import LCL
However, unlike FCL cargo, trucks carrying LCL cargo are currently not allowed into the Shanghai port. We therefore recommend using Ningbo as an alternative gateway. The DSV Shanghai and DSV Ningbo teams work closely together to coordinate such cargo for you. Export ocean freight to Shanghai does not appear to be affected by the lockdown measures for the time being. However, some delays should be expected here as well.
Please contact us for further assistance
All operations and booking schedules remain unchanged for the time being. You can continue to communicate with the various operational DSV teams as usual, and we will continue to coordinate your freight as agreed. As your reliable logistics partner in worldwide transport and logistics, we are closely monitoring the situation and aim to meet these challenges with viable alternative solutions.