DSV enables customers to reduce emissions with decarbonisation solutions across transport modes
DSV has invested in large quantities of sustainable fuel in order to provide customers with decarbonisation solutions via its new "book and claim" solution. The solution gives DSV's customers easy access to certified sustainable fuels, enabling the reduction of the carbon footprint of their supply chains, regardless of the mode of transport.
24/04/2023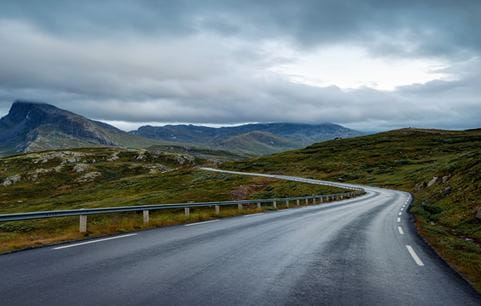 Transport is still heavily dependent on fossil fuels and accounts for a substantial and growing portion of global CO2 emissions. A switch from fossil energy to electricity and sustainable fuels is critical to the ability of the transport sector to significantly reduce its climate impact. By investing in sustainable fuels for each mode of transport, DSV becomes one of the first transport and logistics companies to provide a book and claim solution that utilises the respective sustainable fuels for air and sea globally and road freight within Europe.
"DSV is committed to supporting our customers with a range of products to help reduce the carbon footprint of their supply chains, and I am very proud that we can now add our book and claim solution to this list. Sustainable fuels are a key component of DSV's ongoing strategy to reduce CO2 emissions and mitigate the climate impact of transport and logistics," says Jens Bjørn Andersen, Group CEO, DSV.
Navigating a challenging market
Replacing conventional fossil fuels with sustainable fuel alternatives can reduce CO2 emissions by approximately 80-90%. But the market for sustainable fuels is still in its infancy and can be difficult to navigate.
DSV's book and claim provides a solution to the challenges that many of its customers face when trying to purchase sustainable fuels as part of their supply chain decarbonisation strategies. DSV takes care of finding the right producers, ensuring that the fuel is produced in accordance with guidelines and standards.
Collaborating with the customer, DSV calculates the CO2 emissions from the specific shipments and transport modes, and then allocates the appropriate volume of sustainable fuels required to decarbonise the customers shipment. Passing on the ownership of the CO2 reductions to the customer, DSV ensures that the CO2 saved by the allocation of sustainable fuel can then be accounted for within the customer's CO2 reports.
DSV's book and claim solution has been developed based on the latest industry guidance and Science Based Target initiative principles. The process is verified by a third-party auditor and documented across the value chain, and customers will receive a declaration to validate their emission reductions.
Driving adoption of sustainable fuels
While seeking to leverage the full potential of sustainable fuels, the transport and logistics industry still faces several challenges. Costs remain higher than fossil fuels, availability is limited to specific geographies, and further investment is required to increase production levels. Jens Bjørn Andersen believes that further investment can help drive further adoption of sustainable fuels within the industry:
"Recognising our role as one of the world's leading transport and logistics companies, DSV is well placed to help drive the adoption of sustainable fuels and in turn support the development of a critical solution to help achieve emission reductions within the transportation sector. This is an important consideration for DSV as we continue to play a role in shaping the green transition in our industry."
Jens Bjørn Andersen continues:
"Our customers are increasingly conscious of their carbon footprint and continuing to offer new services that align with their needs goes hand in hand with meeting our own sustainability objectives."
To learn more about how DSV can optimise your supply chain and help you reduce emissions, click here.
Any questions?
Our experts are ready to help. Get in touch and we'll find the solution you need.