More than cross border. Shipping globally, managed locally.
Doing business on the southern border? Think DSV.
08-25-2022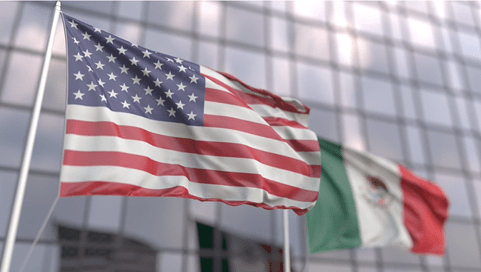 DSV has five well established locations along the United States/Mexico border, offering air and sea freight services, trucking throughout North America, and over 500,000 square feet of open warehouse space, offering cost efficient supply chain solutions for your industry specific goods.
DSV's border facilities are located in:
El Paso, Texas
Laredo, Texas
McAllen, Texas
Brownsville, Texas
San Diego, California
Our knowledgeable staff are trained in both United States and Mexico customs procedures, so we offer a one-stop service on the border and beyond.
DSV's southern border locations are strategically located near international airports, major interstate highways, and the International Bridge between the US and Mexico, ideally positioned to serve B2B and B2C markets globally.
We operate in key industry verticals including:
Technology
Aerospace
Automotive
Healthcare
Energy
Retail
DSV is the third largest freight forwarder in the world, meaning we are well suited to handle your freight, not only across the border, but across the globe. We're ready to work alongside you as your logistics partner to help optimize your supply chain and grow your business. Reach out today to get your freight moving.
Check out our Southern Border capabilities:

Any questions?
Our experts are ready to help. Get in touch and we'll find the solution you need.