Canada's West Coast ports launch strike
Negotiations pending after strike stretches into its fifth day
07-05-2023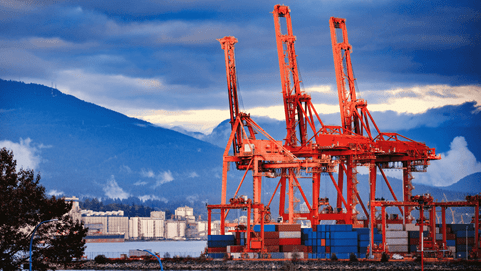 On Saturday July 1, over 7,400 dockworkers, who are members of the International Longshore and Warehouse Union (ILWU) in Canada, initiated a strike following unsuccessful negotiations with the British Columbia Maritime Employers Association (BCMEA) for a new labor agreement. This follows last month's vote, where over 99% of ILWU members voted in favor of the action.
Ports of Vancouver & Prince Rupert
Now stretching into its fifth day, the strike poses a significant risk of disrupting container traffic at the country's largest and third-largest ports: Vancouver and Prince Rupert, which serve as crucial export gateways for Canada and North America.
According to FreightWaves, the Port of Vancouver is the country's largest commercial port, accounting for 3.6 million twenty-foot equivalent units in 2022. The Port of Prince Rupert, located in the Canadian province of British Columbia, recorded 24.6 million tons of cargo moving through its gates last year.
Operational port updates
The Port of Vancouver is proactively managing vessel arrivals and anchorage assignments to maintain port fluidity and safety. Please note the following procedures:
Inner Harbor: Maximum stay of 48-hours will be strictly enforced.
English Bay and Indian Arm: The 7-days maximum stay limit has been lifted to support operations at unaffected terminals.
Southern Gulf Islands: These anchorages will be assigned per the Interim protocol for waiting vessels.
As of now, the negotiations between ILWU and BCMEA remain unresolved, despite efforts from the Federal Mediation and Conciliation Service. We've seen no signs of vessels being forcibly rerouted with grain vessels or cruise operations continuing as normal. However, expect delays in vessel docking due to the strike.
DSV is monitoring the situation
The circumstances surrounding the port strike are dynamic, changing daily and even hourly. We remain vigilant, continually monitoring the situation for any significant developments. Should you have any questions, please reach out to your local DSV representative.
Any questions?
Our experts are ready to help. Get in touch and we'll find the solution you need.