You may think groupage is groupage. But with us, you receive far more than simply cargo space.
If you ship two pallets a month or hundreds of shipments a day, this is the product for your business. DSV offer you predictability by managing your groupage shipments fast, reliably and efficiently. We give you access to our extensive network that connects all of Europe, so you only have to deal with one logistics partner.
With our groupage service, you get a digitally powered Pan-European network, predictable delivery times and instant access to your shipment status. We ensure that your
road freight
gets to where it needs to be, when it needs to be there.
DSV groupage supports you with connections and professional transportation of road freight all over Europe through local expertise and knowledge. The network is operated with scheduled departures, fixed transit times, reliable lead times and flexible loading. Want to learn more?
Peace of mind...
We give you predictability and transparency, meaning you will always know when your cargo will be delivered. See more below.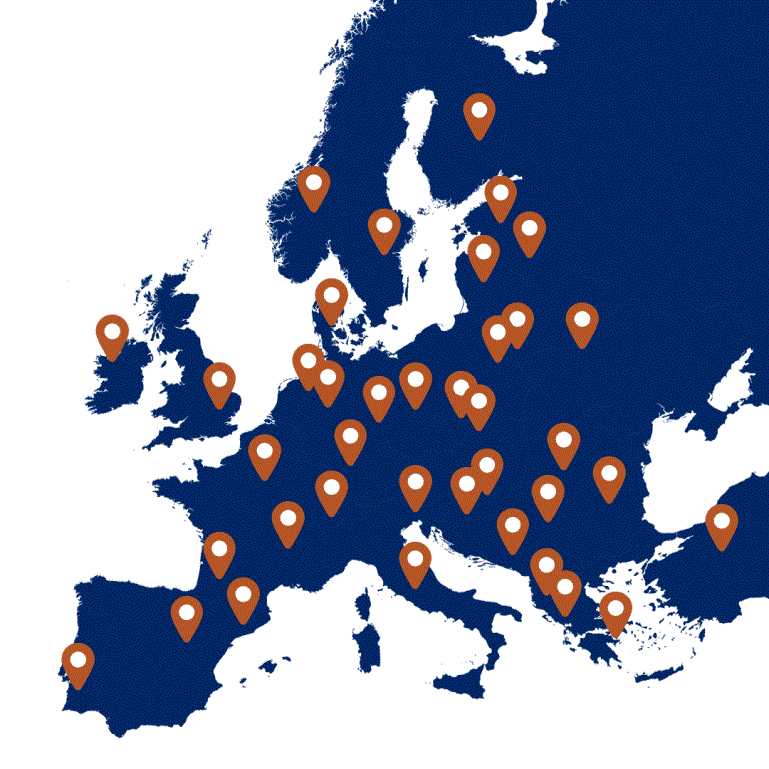 Our own controlled groupage network connecting 30+ countries in Europe, with scheduled departures and arrivals:
+200 terminals
+700 line hauls
+2,200 weekly departures
Helping you streamline planning, optimise workflows and increase visibility across your supply chain.
Groupage definition
• Maximum 1.6 loading meters (equal to 4 Euro Pallet positions)
• Maximum 2.2 meters height and width per unit
• Maximum 2.4 meters length per unit
• Maximum of 1000 kg per handling unit
• From 30 kgs to 3000 kgs - gross weight
• Electronically booked & labelled shipments (preferred)
Services included

Tail lift pick-up
Tail lift delivery
Pre-advice mail
pick-up
Pre-advice mail
delivery
Cargo insurance
Fix time pick-up
Fix time delivery
Fix day delivery
AM delivery
(8-12)
PM pick-up
(12-16)
PM delivery
(12-16)
AM pick-up
(8-12)
Dangerous goods
Private
delivery
Export customs clearance
Import customs clearance