Israel-Hamas war: Operation update as of 9 October
Following the recent attack on Israel by Hamas, we are monitoring the situation closely. All DSV employees in Israel are currently safe, and DSV continues to run fully in the country.
2023/10/10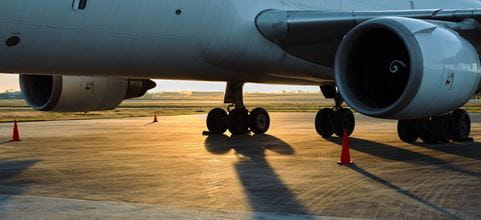 Across DSV, we are closely monitoring the war between Israel and Hamas. We are both deeply concerned and saddened about the escalation of the conflict.
As of Monday 9 October, all DSV employees in Israel are reported safe, and DSV continues to run fully in the country.
As the situation in Israel continues to evolve, we are monitoring the impact for our operations closely. Below is an update across the different modes of transport as of 9 October 17.00 CEST:
Ocean freight
At the moment, the Israeli ocean ports are functioning and fully staffed. However, the ports are subject to the instructions of the Israeli Home Front Command. Should the situation deteriorate, the operating hours of the ports may change.
Air freight
Ben Gurion International Airport (TLV) has resumed operations after flights were paused in the afternoon on 7 October.

Right now, the only airlines operating to full capacity are Israeli carriers El Al Israel Airlines, Challenge Airlines IL and Arkia Israeli Airlines. Most international carriers have cancelled their flights, with the exception of Turkish Airlines, TAROM, Ethiopian Airlines, European Air Transport, British Airways and Hainan Airlines. This may change over time.

The warehouses at the TLV airport are open and fully staffed, but these are also subject to the Home Front Command and their instructions, so should the situation deteriorate, the operation hours of the warehouses may change.
For more info
Reach out to your local DSV office for more info about the capacity of the Israel business. Any limits on the shipments to and from Israel will be conveyed as they arise.
Any questions?
Our experts are ready to help. Get in touch and we'll find the solution you need.