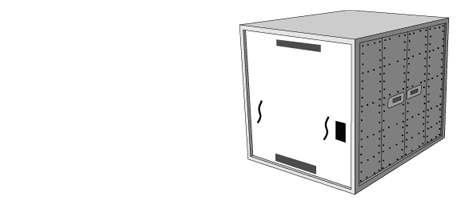 Dimension and IATA specifications
ULD dimensions and weight measurements are subject to the conditions of the individual airline company.
Base dimensions
Cm: (L) 317.5 x (W) 243.8
Inches: (L) 125 x (W) 96
Height dimensions
Cm: 243.8
Inches: 96
Tare weight: 340 kg
Max. gross weight
6,800 kg
IATA codes
AQ6, AQA, AMA, AMK, RQA, AQD
Suitable for the following aircraft
B747
Any questions?
Our experts are ready to help. Get in touch and we'll find the solution you need.