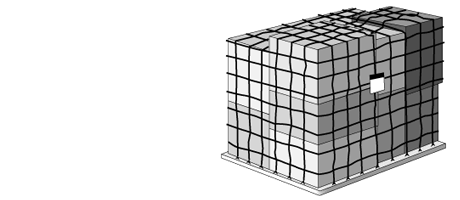 Dimensions
ULD dimensions and weight measurements are subject to the conditions of the individual airline company. 
Base dimensions
Cm: (L) 317.5 x (W) 242.8
Inches: (L) 125 x (W) 96
Tare weight: 120 kg
Max. gross weight
Lower deck: 4,626 kg (depending on aircraft)
Lower deck: 5,035 kg (depending on aircraft)
Main deck: 6,800 kg
IATA codes
P6C, P6P, PQP, PMC, PMP
Suitable for the following aircraft
A300, A310, A340, B747, B767, B777
What is a PMC pallet?
A PMC aircraft pallet is a popular pallet used to transport freight by air. 
Any questions?
Our experts are ready to help. Get in touch and we'll find the solution you need.