New Gauteng HQ ahead of schedule
Cross-dock facility, warehouse and offices all visible
2020/03/20

The scale of DSV Park | Gauteng is becoming evident as construction of each of the facilities within the complex takes shape.
Situated near OR Tambo International Airport, DSV Park | Gauteng will be ready for occupation at the end of 2020. DSV Park | Gauteng will house a logistics warehouse of 79 000 m², a cross-dock facility of 39 000 m² and office space of 10 000 m².
Most of DSV's business units in Gauteng will move to the centralised facility, which is consistent with our global strategy of consolidating office and warehouse space – and enabling a smoother, more seamless service to our customers.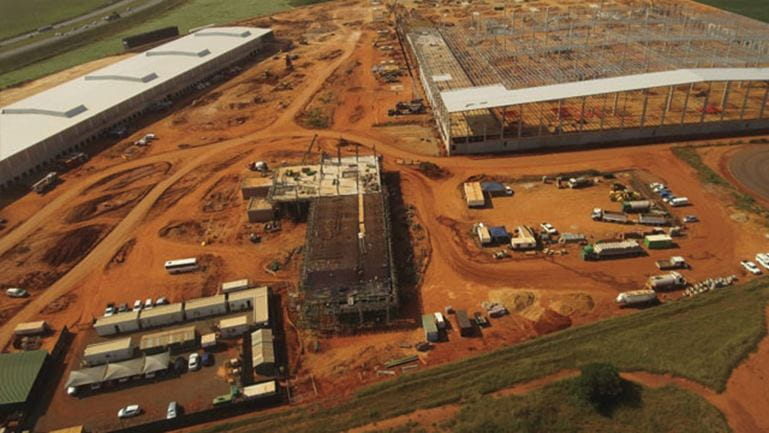 Above: The cross-dock facility (on the left) is largely completed from the outside, while the roof is being installed on the one section of the logistics warehouse (on the right). The last of the columns are lifting out of the ground towards the edge of the warehouse (at the top of the picture). In the middle of the picture, the main staff facility is already at second floor level.
Above: The office building is visible on the left of the cross-dock facility, which is being roofed. Staff parking and parking for 8 tonners will be located in the foreground.
The warehouse in the background, and part of the cross-dock in the middle of the picture – with a truck which gives a sense of scale! The DSV branding is visible from the R24, which links OR Tambo International Airport near Johannesburg to Pretoria.
Any questions?
Our experts are ready to help. Get in touch and we'll find the solution you need.