Supply chain reaction - Webinar
Reimagining business after Covid19
2020/08/12
Join us for a series of three webinars in which we will:
Assess the implications of Covid19 on supply chain strategy
Explore what this could mean for implementation and measurement
Examine the potential changes needed by businesses and supply chains as they build resilient supply chains for the future.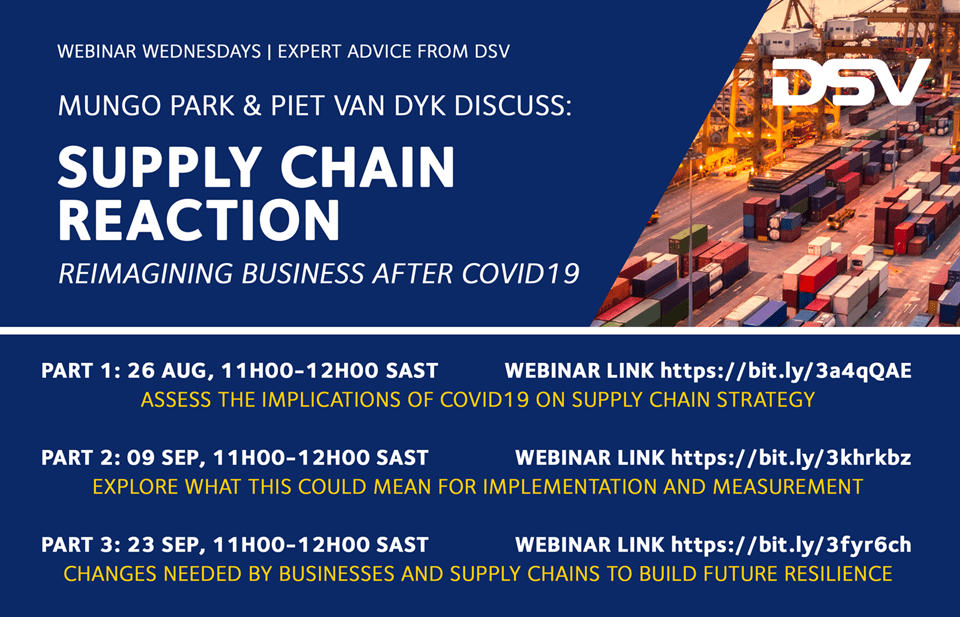 Any questions?
Our experts are ready to help. Get in touch and we'll find the solution you need.