DSV Panalpina will acquire Globeflight
2020/12/03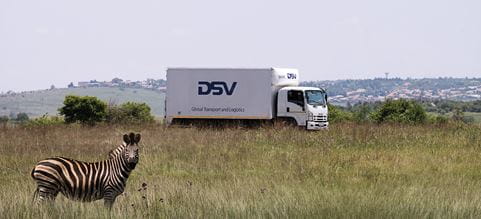 DSV Panalpina will acquire Globeflight Worldwide Express, a South African based courier company. The acquisition includes all Globeflight's operations in South Africa and Swaziland and boosts DSV Panalpina's presence in the small express parcel courier sector.
The transaction is consistent with DSV Panalpina's global strategy of growth through acquisition, and Keith Pienaar, CEO of DSV South Africa, is very content with the new capabilities the acquisition will bring to DSV Panalpina in South Africa:
"This transaction will strengthen DSV's presence in the express and small parcel sector. It will leverage the investment DSV has made in infrastructure and systems, so we're looking very much forward to welcoming Globeflight to DSV Panalpina."
According to Keith Pienaar DSV and Globeflight are an ideal fit:
We are culturally well suited in that we are both performance-driven and customer-centric in our approach and the client fit is complementary and provides room to grow. DSV's courier business typically centres on larger clients, while Globeflight's strength is in the express and small parcel sector with a particular emphasis in the critical small parcel B2B market.

After the acquisition, Globeflight's customers will benefit from access to the full range of services offered by all three of DSV's divisions: Air & Sea, Road and Solutions, all of who will be moving into the flagship DSV Park | Gauteng near O.R. Tambo International Airport in South Africa in the new year.
Globeflight has more than 8,000 clients and delivers a wide range of items from educational supplies to IT and medical equipment. A fleet of 420 vehicles runs every day of the year, shipping nearly 330,000 deliveries in any given month.
Eddie Meyer, founder and CEO of Globeflight says:
We are extremely pleased that DSV Panalpina recognizes our strengths and abilities in the small parcel and express freight forwarding sector. The envisioned synergy between DSV Panalpina and our award-winning team will create a dynamic bouquet of service offerings to logistics consumers. We feel the acquisition provides a unique opportunity to link our express focus and mindset with DSV's impressive global network and diverse services, hereby creating a solution that clients have been looking for.
The transaction is expected to close in about three months subject to regulatory approvals. Until then Globeflight and DSV will conduct their businesses as usual and independently.
Media inquiries
Inquiries from the media should be referred to:
Denmark (CEST): Maiken Riise Andersen, DSV Panalpina A/S, Head of Corporate Communication, +45 43 20 30 74.
South Africa: Candice Liebenberg, DSV South Africa, General Manager Marketing, Communications and Sales Training, +27 78 120 6595.