Digital disruption drives logistics along new paths
New opportunities are all about meeting changing customer needs, and that is what drives innovation at DSV
2021/04/09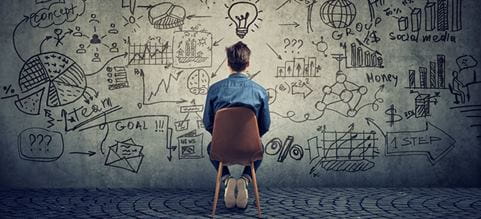 Covid19 challenged the global economy, and supply chains, in many ways. In part, it accelerated the digitalisation of economic life, with consumers turning in rapidly increasing numbers to the safety and convenience of online shopping. This in turn created new opportunities for the logistics industry which moves a staggering 85 million packages or documents around the world every day.
Demographic and digital trends had already been driving the growth of ecommerce, but its pandemic-induced spurt has been significant and irreversible, and we have seen ecommerce grow upwards of 1,000% across our client base. The new opportunities which flowed from the disruption are all about meeting changing customer needs, and that is what drives innovation at DSV. We track business and technology trends so we can use technology to make life better for a business and its customers.
We believe that customer-centric innovation and digitalisation must improve customer experiences. The experience of 2020 pushed businesses to ask for more real time visibility of their products so they could more easily manage their customer expectations and experiences. Supply chains were already dealing with shorter product lifecycles, rising consumer expectations and online trading before Covid19 literally changed the flow of goods and flagged many other challenges, from resilience and design to visibility and renewed emphasis on managing costs and inventories.
All this means constant innovation – introducing something new or different to meet new or different needs – has become a necessary part of the logistics business. Our commitment to innovation – either incremental (a step at a time) or radical (disruptive activity which signals major change) – drives both competitive advantage and operational sustainability, and we are working across many inflection points to deliver benefits to our clients and their customers. By innovating on both horizons we are able to create both more efficient solutions and reduce costs for our customers, and invent new products and services that improve customer experience and offer growth opportunities.
Supply chain design and mapping has never been more topical, and it is a competency we have been evolving over time to ensure every material, process and shipment is documented and integrated into a compelling customer supply chain strategy. Then, our electronic data interchange (EDI) or Application Programming Interfaces (API) automate the exchange of data between DSV and our customers' transport and warehousing systems, handles invoices and enables customer partners to book transport with DSV. It is simple and efficient, reduces administrative time and increases security and efficiency and improves effectiveness for both customers and ourselves.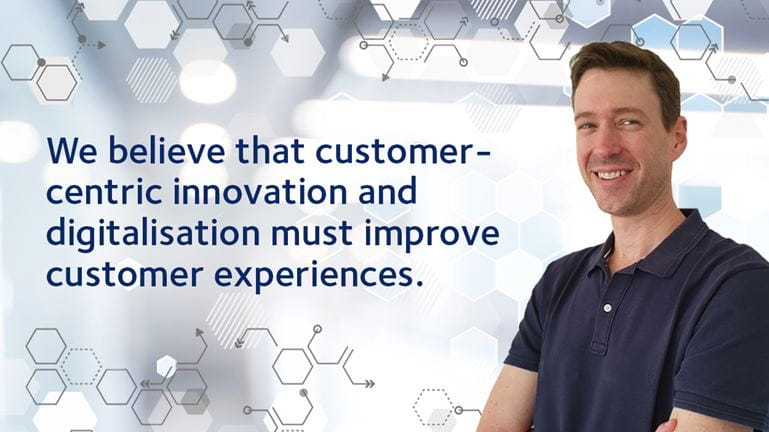 DSV's Africa Innovation Hub is working on exciting projects which are changing – or might change – the way we and our customers work, at least for a while. They include:
Applying the Internet of Things via our visibility platform to logistics to counter increasing risk of theft and pilferage. Its again an example of evolving use to need – whereas elsewhere in the world there is a greater demand for real time information for planning, in SA risk mitigation takes precedence where we need to move cargo which is temperature, light or shock sensitive, and where we need to secure the monitoring and tracking of cargo across the supply chain.
Developing and launching the DSV Locker, which has quickly become a favourite way for consumers to send and receive parcels.
Using biometric verification to validate an identity without the need for physical identification.
Automating mundane, repetitive tasks and enhances efficiency and accuracy through Robotics Process Automation in our offices and Automated Guided Vehicles in our warehouses.
Introducing an automated ETA service in South Africa for Road distribution deliveries, and this follows its success in Europe. The service was developed to meet specific customer needs, and proactively provides ETA to consignees and vastly improves our customer service.
Introducing automated drones to help manage warehouse efficiencies. We experimented with an inventory control process a few years ago but drones driven by humans didn't yield the efficiencies we were looking for – which the autonomous drone offers.
We have cost effectively produced hygiene products by using 3D printing.
We developed a digital HR tool to help manage 10,000 employees across 100 sites in the first month of the lockdown. It gave us full visibility of all employees while observing protocols and enabled us to better manage our way through a disruptive time.
Any questions?
Our experts are ready to help. Get in touch and we'll find the solution you need.