Flexibility and agility are essential to navigate fluid air and sea freight markets
2021/05/19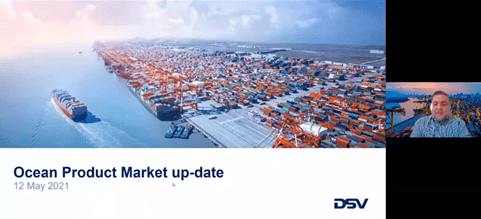 Carrier availability and rate volatility are impacting global supply chains as the fallout from Covid-19 continues to make itself felt.
These and other issues affecting the air and sea freight industry were discussed in our recent webinar by our industry experts, Brad Braga (DSV Director Ocean), Andre Koekemoer (DSV Director Air) and Natalie Schworer (DSV General Manager Customs).

Braga provides a global overview of ocean trade and freight stability as well as an update on bunkers as the demand increases. He also covers the ocean freight levels and the impact and devastation caused by the Suez Canal blockage.
Koekemoer gives a market overview on air cargo capacity and rates, with insights and customer benefits of the DSV charter network.
Schworer discusses trade facilitation as a strategic objective for customs in 2021 and emphasises the importance of accuracy in customs clearing, customs physical inspections and customs VAT.