DSV's secure e2e solution changes the market for high-tech client
Reduced end-to-end costs of 15-20%; KPI of 98%+
2021/06/02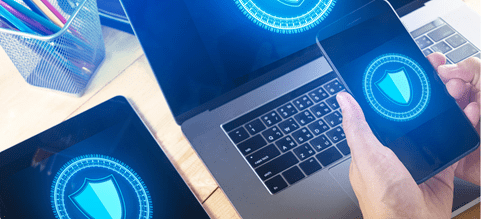 When a high-tech consumer electronics company was struggling to get its high volume, high-value products to market on time, it realised its supply chain just wasn't delivering the competitive advantage it needed.
DSV's end-to-end secure logistics solutions with full visibility piqued their interest, and after a few conversations, we were able to pinpoint some of the blockages to delivering the 450-ton, 260 TEU shipments every year.
They included:
Volume and space constraints from CN to ZA.
Time lost in deconsolidating orders and increased risk because it took place in a non-secure environment.
Limited secure last mile consolidated delivery capacity.
KPI challenges in reconciling import volumes with delivery to end customers.
A general lack of end-to-end visibility and reporting on SKU level and heightened risk management and threat.
Our ability to offer an end-to-end secure supply chain solution with full visibility and reporting promised a new beginning – but could we deliver?
Our solution was built around an optimised scenario with a secure cross-dock solution and involved several key strategic and tactical steps. We:
Pre-booked space with key carriers.
Reduced risk by importing the product via our secure handling facility in Johannesburg.
Reduced dwell and transit time by using our secure cross-dock warehouse close to the OR Tambo – and this enabled same day or next day delivery.
Accelerated the deconsolidation and delivery of orders to end customers inside KPI targets by leveraging the advantages of the secure cross-dock warehouse.
Reduced the capability bottleneck at the place of origin and the cost of the place of destination by switching short-term storage to destination instead of place of origin.
Further reduced costs by effectively consolidating milk run deliveries.
The results were spectacular and fully validated the benefit of an integrated supply chain solution that included inbound air and ocean freight, customs clearance and warehousing, secure cross dock operations and last mile to end customers.
Any questions?
Our experts are ready to help. Get in touch and we'll find the solution you need.