Triangular international business logistics with a single point of contact
DSV Africa Service (DAS) is playing an increasingly large role in sub-Saharan Africa to ensure the logistics capability. Apart from helping build transport capability and logistics infrastructure, DAS is also contributing to trends already evident across the continent, such as bridging the gap between urban and rural communities, accelerating the digitisation of logistics and growing B2B logistics.
Our single point of contact, linked to more than 80 global offices working off one system and built over 21 years of successfully moving cargo around the continent, means we can deliver end-to-end solutions throughout Africa.
Information moves seamlessly throughout the supply chain, and myDSV, PO Management and our tracking loggers, who provide "live" information, are significant differentiators for DSV in the African market. All of this mean customers can retrieve information anywhere in the world at any time. Exception management is key for customers' supply chains when it comes to the planning
While regular point-to-point logistics are serviced by the products of Road, Air & Sea and Solutions, today's ever developing business requires an additional logistics option, DSV's Africa Service.
The complexity of tri-angular business logistics is serviced by DSV Africa Service, a division of DSV Air & Sea. Cross Trade functions as a control tower, dedicated to the management of cross-trade business which is facilitated by the DSV network.
DSV works in key Africa's economic drivers, including Oil and Gas, Mining, Power and Energy, Hi-value chain, Healthcare, Retail and Automotive.
The foundation for our success begins with clearly understanding the client's requirements, and making sure our processes - which are IOP/SOP - work to deliver agreed KPIs.
Key services include freight forwarding (Ocean, Road, air and Rail), customs brokerage (compliance, execution, management), project management, cross-dock and material handling.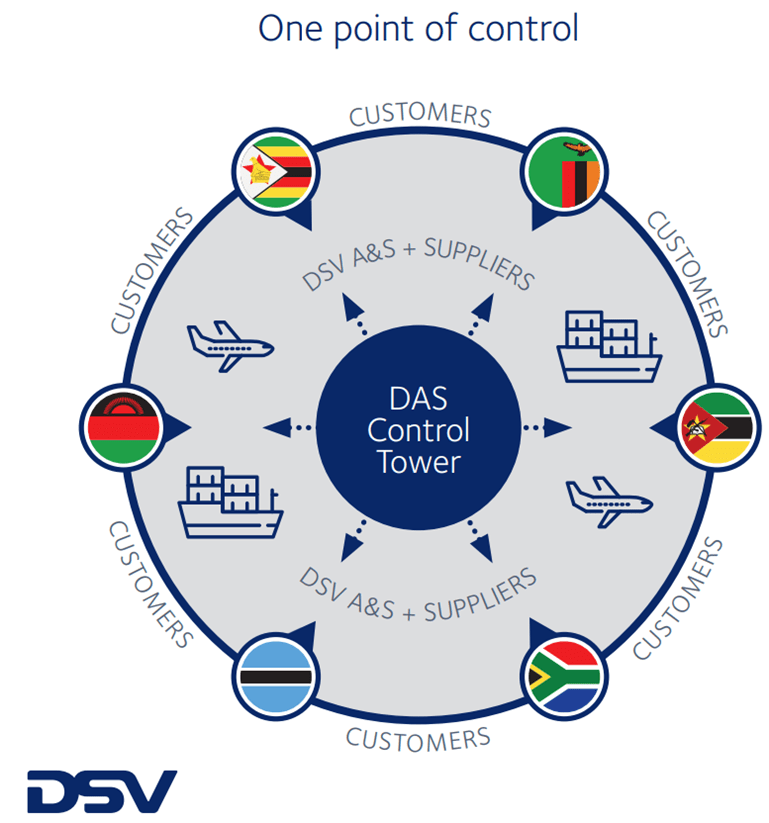 DAS's single point of contact for the SSA region provides both exporters and importers with significant advantages, which include:
The ability to negotiate preferential freight rates
Dedicated pricing desk for cargo in & out of SSA
Dedicated freight forwarders in each country ensuring SOP's are implemented and maintained
US Dollar based payments and remittances
Daily updates of all cargo being moved across Africa
A centralised transport desk
Work closely with agent linked with CargoWise 1 (DSV's Global Operating System)
DAS tranships goods from six hubs around the continent - Mombasa in Kenya, Dar es Salaam in Tanzania, Beira and Nacale in Mocambique, Durban in South Africa and Walvis Bay in Namibia. Countries served from these ports include Kenya, Uganda, Zambia, Malawi, Zimbabwe, Mocambique, Botswana and Namibia.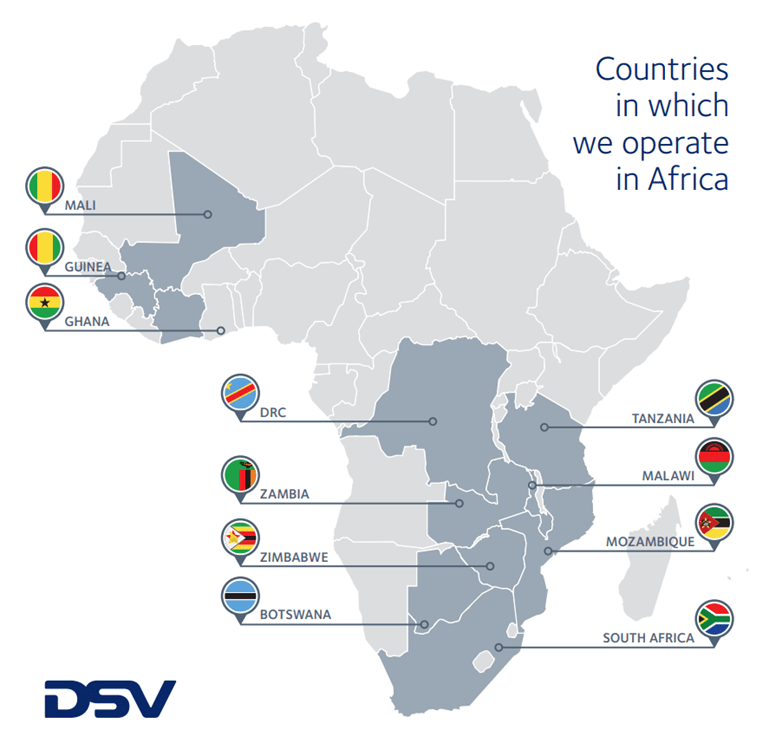 Contact our experts directly
Kris van Heerden
Managing Director DSV Africa Services | 083 645 9905 | kris.vanheerden@zm.dsv.com
Mornay Mcleod
Senior Business Development Manager | 083 799 4000 | mornay.mcleod@dsv.com
Any questions?
Our experts are ready to help. Get in touch and we'll find the solution you need.