Our industrial logistics balance quality with cost, and flexibility with standardisation.
We provide industry-specific solutions to a diverse range of sectors, including food ingredients and raw materials, machinery and components, packaged chemicals, construction, and the wholesale and manufacturing sectors.
Manage increasing regulatory requirements

Deal with dangerous goods

Cut costs through standardisation

Improve quality through flexibility

Ensure food safety when working with ingredients
Food ingredients and raw materials
We can provide you with the global network, transparency and timely flow of raw materials and food ingredients to your production facilities. And we can also handle the subsequent warehousing of your finished products and distribution to your customers.
Our warehousing and cross-docking facilities comply with all relevant requirements and regulations, such as:
ISO standards
GMP guidelines
GDP guidelines
We have specialised sites operating the most stringent procedures according to:
Hazard Analysis and Critical Control Points (HACCP) programme
American Institute of Baking (AIB International) consolidated standards
Safety & Quality Assessment System (SQAS)
Machinery and components
We offer specialist expertise for managing your heavy and oversized machinery and components that often require special handling equipment and custom packaging. Our value-added services include assembly and disassembly, special packaging, repacking, warehousing, product modifications prior to delivery and freight management.
Outsource the management of your supply chain to us and let us help optimise your inventory levels so you can focus on supply chain execution.
Packaged chemicals
We can provide you with cost-effective warehousing for packaged chemicals including the most common types of hazardous goods, even if such goods are only a small part of your product range. Our dangerous goods warehouses comply with the relevant safety regulations for hazardous goods.
Our certified storage facilities offer you the economies of scale of non-dangerous goods warehouses with the added benefit of an integrated solution for dangerous or hazardous goods. Our skilled staff or external partners are thoroughly trained to ensure strict compliance with environmental and safety standards.
Warehouse automation
We offer you broad expertise in warehouse automation. Based on thorough analysis of your specific situation, we design and implement a tailored solution – either as a turn-key project in your own dedicated facility or in one of our warehouses.

Warehouse automation is an engineering challenge, but adoption is key to its ultimate success. In addition to sharing our expertise to help you solve the specific technical and logistics challenges involved in your warehouse automation, we also assist and support the change management process following implementation.
Warehousing
We provide multi-user and dedicated warehouses to a number of segments in the industrial sector. The segments include the food ingredients, packaging and chemicals, and machinery, components and industrial spare parts industries.
Tailored storage and packing solutions
We offer multiple storage possibilities in multi-user or dedicated warehouses, whether in bulk or on shelves. We also offer facilities for storage of hazardous goods and use your preferred picking principles, perform repacking and labelling, manage in-house solutions, and more. In other words, tailored solutions to meet your individual needs.
Freight management
We handle the planning, execution and administration of all your transport operations and select the optimum solution for you according to consignment size, weight and destination. And we can provide solutions via road, rail, air and sea, including express deliveries. Our IT systems are integrated with our carriers' systems to provide complete transparency: Track & Trace allows you to monitor your shipments from pick-up to delivery.

We can manage your return logistics, whether commercial return flows or the return of rejected or defective goods. We also offer cross-docking services comprising short-term storage and consolidation of shipments for delivery when the required items are available.
Value-added services
We offer a variety of flexible, value-added services to meet your specifications, including:
Kitting/assembly
Testing
Packing/repacking
Configuration/customisation
Labelling
Repairs
Quality
Our health, safety and environment related procedures comply with all local regulations. Moreover, our facilities handling industrial solutions comply with the following standards:
ISO 14000/14001 (International Organization for Standardization) environmental management standard
TAPA (Transported Asset Protection Association Europe)
Seveso Directive (Council Directive 96/82/EC of 9 December 1996 on the control of major accident hazards)
SQAS (Safety and Quality Assessment Systems)
IT systems
We are a leader in track and trace.
We customise solutions using our fully integrated warehouse management system (WMS) which uses radio frequency (RF) technology for barcode scanning, enabling real-time inventory management and order tracking.
Our freight management system (FMS) enables us to optimise the distribution of your orders, from planning through delivery. We also handle inbound and outbound flows of goods, freight invoicing and settlement, and provide performance reporting.
Our duty management system (DMS) is an international trade, customs and duty management system. It is a fully integrated system that forwards the required data to the relevant customs authorities. The DMS can be customised to interface with systems in your organisation.
DSV e-Visibility is an internet-based platform that provides you with direct access, so you can view the status of your orders, inventory level, etc.
Our integration gateway enables us to establish connections between your systems and our systems via electronic data interchange (EDI).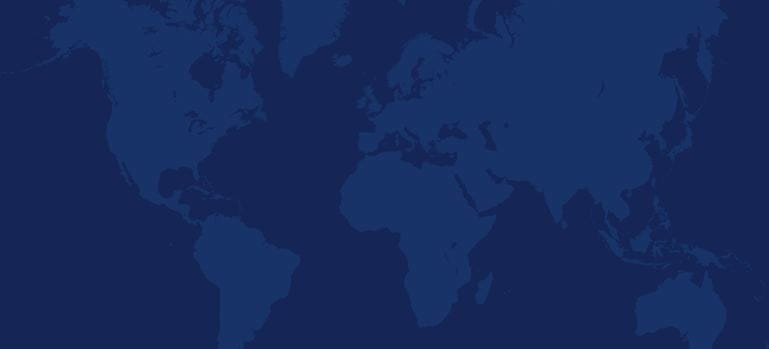 Global industry requires global expertise
75%
of packed chemicals are shipped internationally
60%
of machinery and component OEM CEOs believe that market conditions will become tougher in the next decade
100%
supply chain visibility is key to reducing exposure to commodity-price volatility with food ingredients and raw materials
Our solutions to global industrial needs
Global experience

Certified distribution centres for chemicals and raw materials

Help with increasing regulatory pressure

Ensure you meet your customer demands

scrutiny of logistics costs

Navigate markets with less developed logistics infrastructure
Any questions?
Our experts are ready to help. Get in touch and we'll find the solution you need.