DSV resumes operations in Ukraine
DSV's operations in Ukraine have been resumed. DSV customers can, once again, use the comprehensive DSV network to process goods to, from and within Ukraine. Although operations are resumed, they will function with some limitations.
25-05-2022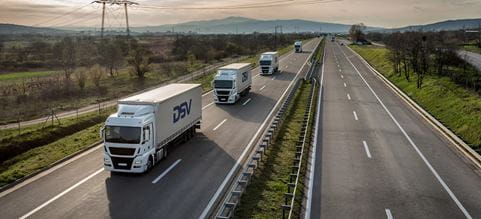 Despite the ongoing Russian invasion of Ukraine, it has been decided that DSV's operations in Ukraine will be resumed with some limitations. The decision to work as much as the situation allows is taken by DSV's local staff in Ukraine.
"Recently, a lot of our Ukrainian colleagues have expressed a wish to continue their work, so we are happy that this is now a possibility. With the support of our offices and partners around the world, we have been able to partially resume our operations, and we are happy that we can once again serve our customers and do our part in keeping their supply chains flowing," says Roman Ostroverkh, Director, DSV Road in Ukraine.
The reopening of the DSV Ukraine organisation means that our Ukrainian teams are now able to accept and process both international and domestic shipments. However, as shipments to and from Ukraine are subject to certain limitations, these are assessed on a case-by-case basis.
For more information about the capacity of the Ukrainian business and the current limitations to shipments to and from Ukraine, please reach out to your local DSV contact.
Any questions?
Our experts are ready to help. Get in touch and we'll find the solution you need.