Norsk Solar specialises in high-quality solar solutions that provide businesses in emerging markets with access to low-cost renewable energy. The company wanted to grow their footprint in Vietnam and take a step closer to achieving their targets for growth and climate impact. Established in 2017, the Norwegian solar solutions provider reached out to DSV to support their expansion and help them develop their first solar power plants in Vietnam. As an advocate for sustainability, DSV was happy to take on the challenge.
Powering the future
Large solar projects like this are time-critical and require detailed planning before the cargo is on board the vessel. Furthermore, the solar panels are heavy and delicate, which can often make transporting them a challenge. However, in the third quarter of 2021, supply chains also faced major disruptions as a result of the ongoing pandemic. These included, capacity constraints, equipment shortages and a nationwide lockdown in Vietnam, making the delivery of over thirty containers of glass solar panels and inverters door-to-door from Shanghai, China to Vietnam even more complex.
"This project is definitely one of the most remarkable moves that DSV did during the pandemic. COVID presented us with several challenges in terms of capacity shortage, port congestion, lack of trucking resources and a lockdown that disabled overland movement with roadblocks," Pierre Duarte, Sales Director of DSV Air & Sea Vietnam, who is also the lead of this project added, "The team has done everything they could to catch up with the schedule and protect the cargo so that it arrived at the final destinations intact and in good condition, given the fragile nature of the glass solar panels."
Operational excellence
DSV were able to provide Norsk Solar with complete door-to-door services from trucking, ocean freight, customs brokerage to warehousing. Working in close collaboration, the DSV teams in China and Vietnam were able to secure space and ship the products to Vietnam. Once in Vietnam, DSV provided Norsk Solar with temporary storage solutions to ensure that goods were ready for distribution. The solar panels were stored until COVID restrictions were lifted and they could be transported to the ten sites across Northern and Southern Vietnam.

In order to successfully complete this complex project, DSV provided Norsk Solar with end-to-end supply chain management, including full control and visibility with thorough planning and strong coordination among all stakeholders.
"We were honoured to be able to support this project and we truly appreciate the work of Norsk Solar that shows us how greener energy can be put to use, and how production can be moved towards a more sustainable future in emerging markets like ours that traditionally rely heavily on coal and fuel," Eric Herding, Managing Director, DSV Air & Sea Vietnam remarked.

The successful completion of this project was achieved through a combination of specialised solutions, industry know-how, strong operational capabilities and collaboration.

"DSV provided Norsk Solar with exceptional solutions to delivery of this project in very difficult circumstance." said Jiaming Gao, Project Manager at Norsk Solar, who was impressed by how DSV resolved the challenges and kept the cargo moving during the pandemic. "I am looking forward to working with DSV again."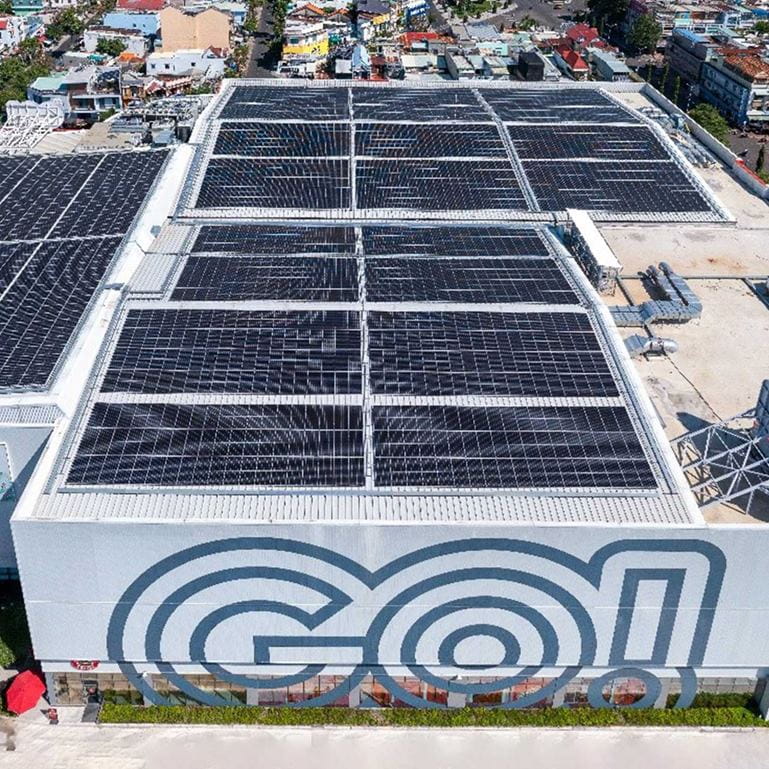 Any questions?
Our experts are ready to help. Get in touch and we'll find the solution you need.