Panalpina expands Africa footprint
​International freight forwarding and logistics company, Panalpina, has opened two new bases in Morocco and Kenya.
19-01-2015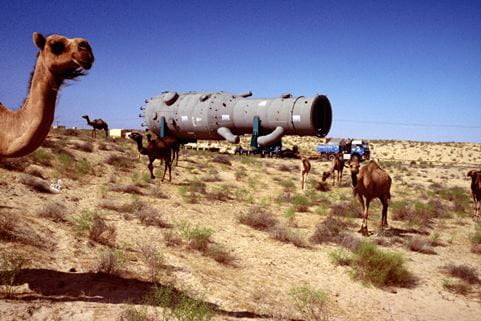 International freight forwarding and logistics company, Panalpina, has opened two new bases in Morocco and Kenya. The offices in Casablanca and Nairobi became fully operational in January, and support Panalpina's growth strategy for the region. In both economies, opportunities for growth exist predominantly in the energy and infrastructure sectors.
Panalpina has established its own offices in Morocco and Kenya, giving customers in these expanding economies a single point of contact, and direct access to the company's global network and services in air freight, ocean freight and logistics.
"Expanding our global presence is part of Panalpina's overall strategy, especially in growth economies such as Morocco and Kenya," says Peter Triebel, Panalpina's regional CEO for the Middle East, Africa and CIS (MEAC). "With strong prospects in the two countries, especially in the energy and infrastructure sectors, establishing a formal presence is an important part of our long-term market growth and customer satisfaction objectives."
Global customers, especially those operating in the energy sector, often require a local presence to achieve integrated, end-to-end solutions. With the know-how Panalpina has amassed from its other global operations, it is well placed to implement its world class processes in these new markets.
Morocco: gateway to West Africa
With a population of 33 million, and an ever-strengthening economy, Morocco offers Panalpina several business opportunities in key industries such as energy, automotive, aerospace and healthcare.
Morocco has many onshore wind farms and has emerged in recent years as a leader in the region's wind power generation. Investment in solar power technology, such as the Noor-Ouarzazate Solar Complex, is helping Morocco reduce its dependence on fossil fuels and meet its growing energy demand. In addition, hydro and coal fired power plants are being constructed, expanded or modernized.
Industrial free trade and logistics zones have brought foreign investment and employment to the northern region of Morocco. In particular, car manufacturers and their suppliers have established a significant presence there.
"Morocco has great business potential; in future the country will serve as a gateway to Mauretania on the West African coast, and to the inland African countries of Mali, Burkina Faso and Niger," explains Maxime van Geenberghe, Panalpina's new managing director in Morocco.
Kenya: gateway to East Africa
Kenya's 45 million strong population continues to benefit from growth and investment in the oil and gas, telecommunications, perishables, chemical and healthcare sectors.
The discovery of major oil resources in northern Kenya has brought a host of leading oil companies into the region. As Panalpina holds service agreements with many of these companies, the Nairobi office will cater to their increasing local requirements.
The construction of a mega-port in the northern coastal city of Lamu also reinforces the need for on-the-ground support, as the building of roads, a rail link and a pipeline will soon be underway. Nairobi's airport already serves as a regional hub for East Africa.
"Kenya is East Africa's largest economy and a gateway to the region, especially Uganda and Rwanda," notes the country's managing director Juergen Paliko. "With the Nairobi office in place, Panalpina is now able to take a more focused approach to cultivating local business and also trade lanes from the Middle East and Asia into Kenya."