Panalpina and Saudi conglomerate Al Rushaid agree to joint venture
Al Rushaid is one of Saudi Aramco's main suppliers and a large Saudi conglomerate which provides services through partnerships in many different industries including oil and gas, manufacturing and construction. Pending regulatory approval, Panalpina will be tasked with managing the logistical aspects of Al Rushaid's subsidiaries and joint ventures.
21-12-2017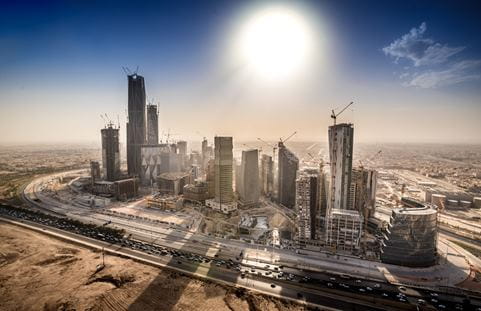 Panalpina will offer end-to-end supply chain solutions to the Al Rushaid group by combining its services in air and ocean freight, customs clearance, as well as warehousing and distribution, pending regulatory approval. The newly formed Panalpina Al Rushaid joint venture will also expand its services to other firms in the kingdom, tapping into the potential of the Saudi freight forwarding and logistics market with an estimated turnover of USD 20 billion.
As one of the main suppliers of Saudi Aramco, Al Rushaid is governed by the national oil company's in-kingdom total value-add program (IKTVA).
"The IKTVA is an ambitious program. In Panalpina, with its local and global presence and vast experience across many industries, we have found the right logistics partner to help us take our domestic and international business to the next level," says Mr. Abdullah Al Rushaid, Chairman Al Rushaid Group.Al Rushaid provides a wide range of services through its joint ventures and subsidiaries to companies that are active in industries such as oil and gas, manufacturing, construction, engineering, trading, commercial real estate and technology.
"We have a very motivated and experienced team here eager to support Al Rushaid with achieving the group's business and IKTVA objectives," says Stefan Karlen, CEO of Panalpina.
The joint venture between Al Rushaid and Panalpina was officially sealed at the IKTVA Forum 2017, which was held in Dammam from December 12 to 14, 2017.
About Al Rushaid
The Al Rushaid Group offers a diverse range of services to meet the demands of the fast-growing economy in the Kingdom of Saudi Arabia. The international Group renders services to companies in the oil and gas, petrochemical, chemical processing and power generation industries as well as to companies in other sectors such as manufacturing and construction. Partnering with international market leaders, Al Rushaid provides the best technology, products and services to its customers. The Group was established in 1978 and currently employs 35,000 people within Saudi Arabia and throughout the region.