Move over Mo Salah: Egypt has a new dazzling star
Around the same size as 4,000 football pitches, Benban Solar Park in Egypt will be the biggest solar power installation in the world when it opens. In line with its efforts in the renewables sector, Panalpina will bring in its global expertise in capital projects to deliver the plant's components and panels.
08-08-2018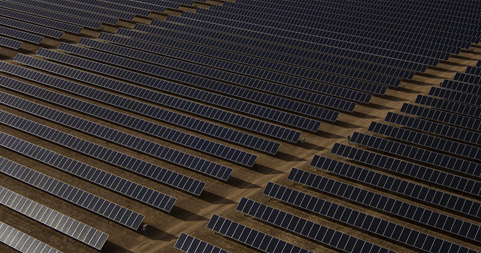 After a blistering debut season for Liverpool Football Club, you might be forgiven for thinking that Nagrig-born Mohamed Salah is the biggest thing to have come out of Egypt in recent years. But then maybe you don't know about Benban.
Benban Solar Park, to give it its full name, is due to open in mid-2019 and, when it does, it will become the biggest solar power installation in the world. Spread over 37km2 – around the same size as 4,000 football pitches – the site will cost $653m and have a projected 10,000 people working there.
"It is a seriously big project," says Mohamed Afifi, managing director of Panalpina Egypt. Panalpina's Ocean Freight product and Energy and Project Solutions will be combining efforts and global expertise in capital projects and the renewables sector to deliver the components and panels to make the venture a success.
And it's not only Egypt: see what Panalpina is doing with renewable energy in Australia.
"Scatec Solar, a multi award-winning solar power producer, and the Egyptian government are committed to providing low-cost electricity in order to drive development and economic prosperity, and we at Panalpina are delighted and proud to be a part of that," said Afifi.
Panalpina expects to ship over 3,000 containers from China and Spain into Egypt and handle all customs clearance. The company will then transport the equipment in-land on trucks to their final destination at Benban, which sits on the edge of the Nubian Desert.
Egypt has one of the world's highest rates of sunshine per year, recorded at some 4,000 hours annually, and once online the Benban Solar Park will save over two million tons of greenhouse gases annually – the equivalent of taking 400,000 cars off the road.
As well as driving development, the new solar park will help Egypt meet its goal of producing 20 percent of its electricity by renewable sources by 2022.
Learn more about Panalpina Energy and Project Solutions and Ocean Freight.