From China to Europe by truck in just 15-17 days
At the moment, road transport across continents is an attractive alternative to air freight
29-05-2020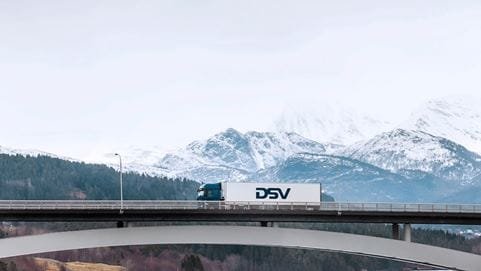 "Our road transport service from Eastern China to Western Europe has gained in popularity while the COVID-19 crisis has spread throughout the continents as it is a viable alternative to both air, sea and rail," says Manager Tine Jørgensen (Rail & Gateway) from our Air & Sea division and continues: "Our global network combined with a strong, local presence enables us to offer this attractive solution to our customers."
When COVID-19 closed borders and grounded more than 90% of passenger airplanes, air cargo capacity was slashed and prices on the remaining capacity soared.
Transit time for air freight from Shanghai, China to an airport in Western Europe is now around 8 days, last month it was up to 14 days.
With the still unusually high prices for air freight due to capacity constraints, road transport from China to Western Europe in just two and a half weeks is an attractive alternative.
About our China - Europe truck service
Short transit times (China-Europe in 15-17 days)
Considerably less expensive than air freight
Flexible departure times
Full and part truck loads (FTL and LTL)
All types of cargo
Hazardous materials only as FTL
Customers clearance incl. customs control to verify restricted goods such as personal protective equipment (PPE)
Trucks may stop only at secured parking lots
GPS in trucks loaded at DSV facilities
The distance from Shanghai in China to Hamburg in Germany is 8,500 kilometres equivalent to 5,300 miles.