Get a quote
Book
Track & Trace
Book your next shipment directly
Offices in Vietnam
Office
Office type
Service
City
Postal / Zip code
DSV

Office type: Head office


Services: Air freight
Sea freight
Logistics solutions


City:

Ho Chi Minh

Postal / Zip code:

700000

DSV

Office type: Branch office


Services: Air freight
Sea freight
Logistics solutions
Group


City:

Bac Ninh

Postal / Zip code:

790000

DSV

Office type: Branch office


Services: Air freight
Sea freight
Logistics solutions
Group


City:

Bien Hoa

Postal / Zip code:

810000

DSV

Office type: Branch office


Services: Air freight
Sea freight
Logistics solutions
Group


City:

Da Nang

Postal / Zip code:

550000

DSV

Office type: Branch office


Services: Air freight
Sea freight


City:

Dong Nai

Postal / Zip code:

810000

DSV

Office type: Branch office


Services: Air freight
Sea freight
Logistics solutions
Group


City:

Haiphong

Postal / Zip code:

180000

DSV

Office type: Branch office


Services: Air freight
Sea freight
Logistics solutions
Group


City:

Hanoi

Postal / Zip code:

100000

DSV

Office type: Branch office


Services: Air freight
Sea freight
Logistics solutions
Group


City:

Hanoi

Postal / Zip code:

100000

DSV

Office type: Branch office


Services: Air freight
Sea freight
Logistics solutions
Group


City:

Ho Chi Minh

Postal / Zip code:

700000

DSV

Office type: Branch office


Services: Air freight
Sea freight
Logistics solutions
Group


City:

Ho Chi Minh

Postal / Zip code:

700000

DSV

Office type: Branch office


Services: Logistics solutions


City:

Ho Chi Minh

Postal / Zip code:

700000

DSV

Office type: Branch office


Services: Air freight
Sea freight
Logistics solutions
Group


City:

Hung Yen

Postal / Zip code:

160000

DSV

Office type: Branch office


Services: Air freight
Sea freight
Logistics solutions
Group


City:

Hung Yen

Postal / Zip code:

160000

DSV

Office type: Branch office


Services: Logistics solutions


City:

Hung Yen

Postal / Zip code:

160000

DSV

Office type: Branch office


Services: Air freight
Sea freight
Logistics solutions
Group


City:

Thai Nguyen

Postal / Zip code:

250000
With offices and facilities in more than 80 countries on six continents, we provide and run supply chain solutions for thousands of companies on a daily basis.
Established in 2001, DSV Air & Sea Co.,Ltd has approx. 70 employees with offices located strategically in Ho Chi Minh City and Hanoi.

We offer a full package of worldwide transport solutions, in-house customs dpt, projects coordination, warehousing/distribution and IT solutions.

Personal contact and a high level of service is our motto and business philosophy. We aim to create competitive advantages for our customers and ensure long-term business relationships. We want to deliver on our promises and add value beyond what is expected.
Our rates are based on today's fuel, security and exchange rates. Fuel, security, BAF and CAF surcharges are based on the V.A.T.O.S. principle (Valid At Time Of Shipping) except otherwise stated.
Storage cost, special handling, any not mentioned handling and eventual inspection cost not included, charged at cost. (rates available on request). Offer subjected to local charges at both at POL and POD.
Transit time depends on port congestion. Rates are based on Carriers of our choice, depends on carriers availability and acceptance. Not valid for dangerous goods, oversize (rate available on request) cargo.
LCL freight ratio: 1m3=1ton. Ratio freight by truck:1m3=333kg, Air freight ratio: 1m3=167kg
All Business transacted is in accordance with our Standard Trading Conditions.
Ocean freight is regulated in accordance with the international Hague/Visby/US Cogsa regulations and subject to the terms and conditions stipulated in the DSV Ocean Transport Bill of Lading.
All other terms are in accordance with the local Freight Forwarding Associations conditions.
Explore our extensive global freight forwarding services
When time and speed matter most

For intercontinental freight at lowest cost

Warehousing, fulfilment, 3rd party logistics, contract logistics and more

Out of gauge and anything non-standard

Customs clearance & broker services ensure compliance

Protect your valuable goods and shipments

Domestic distribution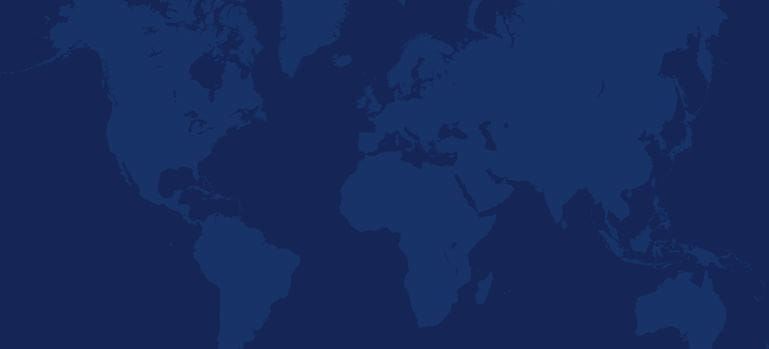 DSV in numbers
1,500
Offices and logistic facilities