From meeting people from all over Europe to using creativity to solve complex problems, Young DSV trainees talk about their experiences on this intense but highly rewarding programme
Young DSV - Eirik skovdahl
"I got friends for life"
24-year old Eirik Skovdahl from Norway did not know anything about transport and logistics when he started as a trainee at Young DSV. He learned quickly and it turned out to be exactly what he wanted in a job and career.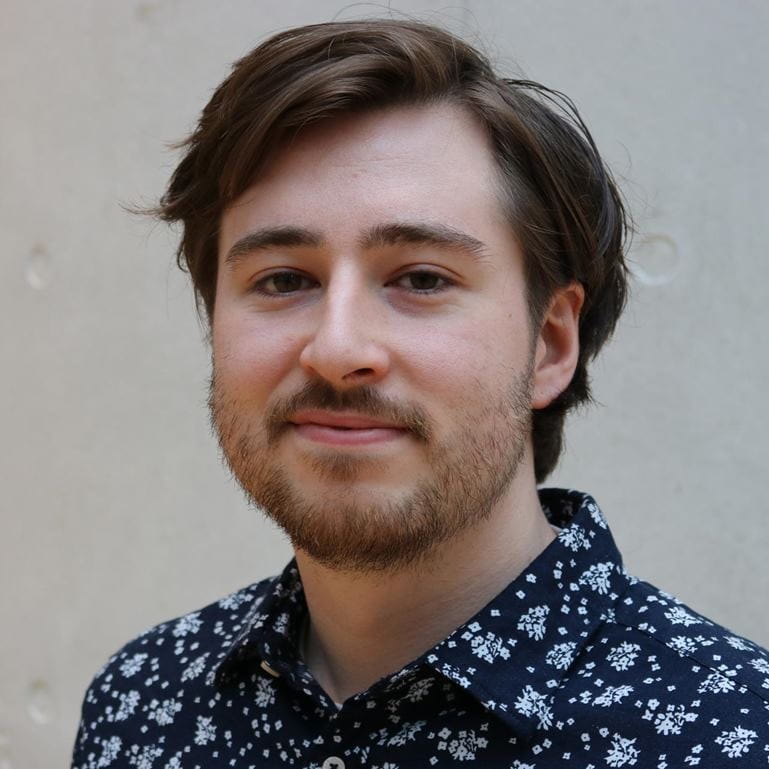 Why did you choose Young DSV?
Before starting Young DSV, I worked in sales as an account manager in another company. I wanted more education, but being a young father I could not go to university or college and work at the same time. The Young DSV traineeship is perfect for me because I can work while I study to become a freight forwarder.
How has it been to be a Young DSV trainee?
I didn't know much about transport and logistics before I started but very quickly I knew I was at the right company and industry. In the beginning, it was very exciting to get to know so many new people and learn how the industry works. My most challenging experience as a Young DSV trainee was a very busy period at my department where we all had to work late to get the work done. As a trainee I worked just as hard as the others because I had my own area of responsibilities – I learned a lot about myself in that period. Sometime it is during the hard times you learn the most.

From the outset, you get a lot of practical experience and responsibility and for me it's the best way to learn.

The best part of Young DSV is definitely that I got so many new friends from all over Europe – some of the other trainees I believe will be my friends for life. We bonded during the theoretical modules run at the head office in Denmark. The trainees in my year are now both friends and good colleagues who support and help each other.
What do you do as a freight forwarder?
I work with import and export freight in central Europe and countries like Poland, Slovakia and the Czech Republic. As I live in Norway, which is not a part of the European Union, there are a lot of complex custom rules and I have to make sure all the paperwork is correct. I also plan the transport of up to 40 trucks and talk with different hauliers to negotiate the best price for each transport. On top of that, I am in constant dialogue with the customers to make sure everything is alright with their shipments. If something is wrong, I make sure it's handled – even though it's not in my department.
I only have 6 months left of Young DSV and it has been a really positive experience that I will remember for the rest of my life. I have grown both as a person and professionally.
Young DSV - Mads snørteland
"Building the raft - while in the water"
Being a trainee at Young DSV has provided 25-year old Mads Snørteland from Norway with a network of colleagues all over Europe, an in-depth understanding of the business and knowledge to solve even the toughest freight forwarding issues.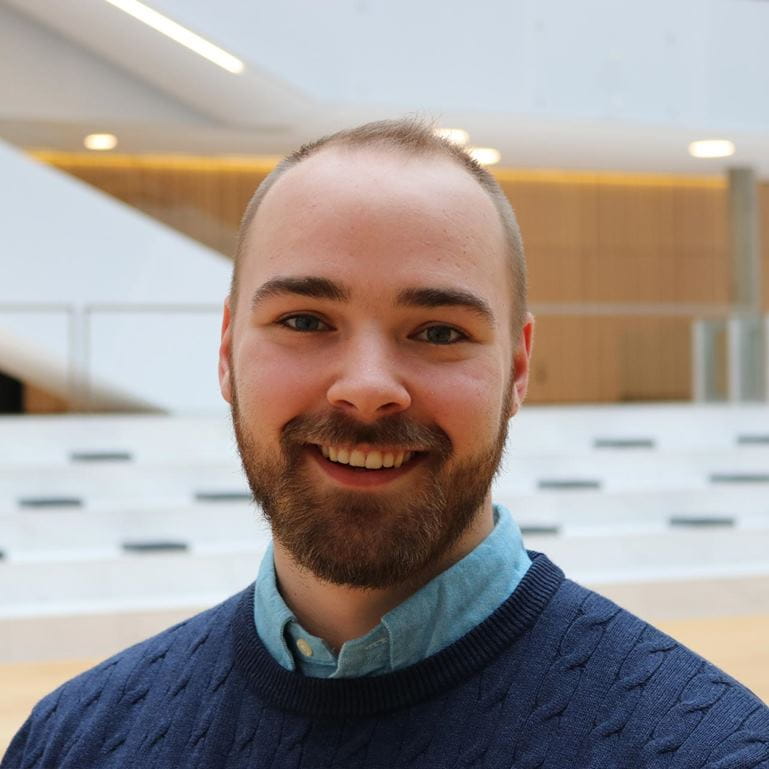 Why did you choose to become a freight forwarder trainee at Young DSV?
I had just finished my Bachelor in Shipping and Logistics and was looking for a job within transport and logistics when I saw that DSV offered traineeships. I grabbed the opportunity and applied, as I really wanted to work at a large international company like DSV.
What do you appreciate most about the Young DSV programme?
I really appreciate meeting and networking with the other trainees when we have our theoretical modules at the headquarter in Denmark. The other trainees are from all over Europe and they all work in specialised areas within DSV so we can gain a lot of knowledge and insights from each other.

I was able to solve a client's express shipment issue because I could reach out to one of the other trainees in the programme. So even though I was "only a trainee" I could contribute with my own network connection within DSV and solve the issue, which was great.
What is it like to be a freight forwarder trainee?
Now 1 ½ years into the 2-year programme, I do the same work and have the same level of responsibility as the other freight forwarders. In the beginning I learned the job requirements by being thrown into the deep end and getting the tools to build the raft while trying to stay afloat. At times it was hard and challenging but I learned the skills by doing the work.

One time my manager - Traffic Manager Adam Weise - even stayed with me 3 hours after working hours to make sure I solved a difficult issue I had with a client's shipment. Adam did not do the work for me even though that would have been faster. Adam stayed and mentored me so I could figure it out myself - that way I never forgot and I am a better freight forwarder for it.
What is the best part about being a freight forwarder?
I almost get a "professional high" at the end of the day when all the pieces fall into place after being unorganised and unplanned when I came to work in the morning. Through a lot of phone calls and mails with suppliers and hauliers and some strategic coordination you get the pieces to fit together by finding the best solutions– almost like a Tetris game.
When my traineeship is done I hope to get even more responsibility and learn more about traffic management. In the long run I hope to become a traffic manager myself and perhaps one day even have a trainee to mentor.
Young DSV - thomas bishop
"Young DSV allowed me to forward my career"
What happens when you've had your last day as a Young DSV trainee? For 20-year old Thomas Bishop, finishing the trainee programme meant moving from the UK to Germany to pursue new career opportunities within DSV.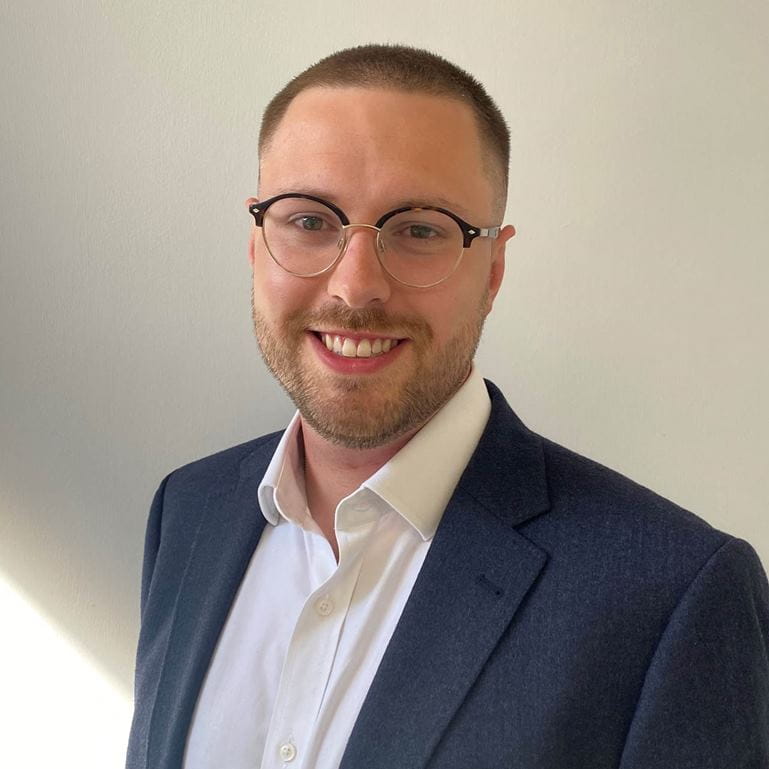 What happens when you've had your last day as a Young DSV trainee?
After my final day as a Young DSV trainee, I was permanently employed by the Road division in the UK, focusing on road transport to and from the UK and Benelux. I had already been within this department for my two "Young DSV years". Now being a certified freight forwarder I wanted to challenge myself and work in another DSV country.
First thing I did, was to talk with my manager about my wish to move to another DSV country, and he fully supported my dream. Then I contacted HR to hear if there were any open positions. And there was - in the Road department in Hamburg, Germany. I had never been to Germany, but I applied for the position anyway. After going through the recruitment process I got the job!
As I had never been to Germany, I did not know what to expect. I was happy to find out that most Germans speak English, and that everyone is very friendly. And Hamburg is a really cool city. Taking a chance and going abroad really was really the best decision for me.
Valuable knowledge about the industry
I truly believe the extensive knowledge about the industry, freight forwarding and DSV I gained during my training was instrumental for me getting the job in Hamburg.In Hamburg my job involves planning of our trucks between Benelux, Austria and Italy and between Germany and France. It is a high intensity role and it gives me interesting new challenges every day. I really enjoy it!
I can only recommend Young DSV for people who want to work in transport and logistics. You not only get valuable knowledge about freight forwarding, but also about sales, insurance and the other DSV divisions like Air & Sea and Solutions. Finally, it allowed me to start a career where I can work anywhere in the world and progress within the company, while I develop my skills and expertise.
I hope to stay in DSV for a long time, and hopefully advance to a management position one day.
Young DSV - melissa maronas
"This position requires a lot of teamwork"
For 21-year-old Melissa Maronas, participation in Young DSV programme meant meeting and learning from colleagues outside Spain. She believes that network and teamwork is a key to success.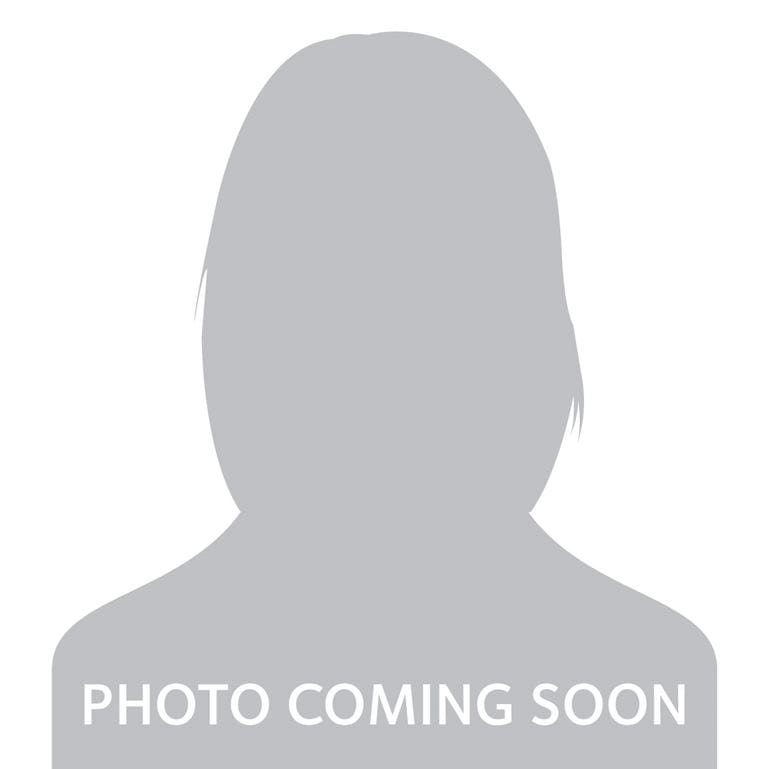 What do
you appreciate the most about the Young DSV programme?
During these two years while on Young DSV I learned a lot and enjoyed the company of my international colleagues. But what I appreciated the most was the chance to deep-dive into the world of transport and logistics and learn all about the industry.
What are you biggest learnings from the DSV DNA days?
Personally, for me the biggest learnings came from the last two days of the modules – DSV DNA days. We had the opportunity of meeting various internal specialist from within DSV, who shared their experience and left with some tips. I also enjoyed learning everything about planning: how to choose best route, optimize the space, calculating driving hours and many other things. Moreover, training helped me get an overall understanding of transport economics. I found all these parts the most interesting and nowadays I am very fortunate to use all that knowledge as I use it in my everyday work.
What has your experience been like being part of the group of trainees from various different countries?
It was rewarding. Meeting international colleagues made me realize the multicultural company that we are, but also, learn about other cultures, traditions, and beliefs. On top of that, I could learn different skills and techniques from others. It was enriching and inspiring working with people with more experience.
What is the best part about being a freight forwarder?
I love working as a freight forwarder because this position requires a lot of teamwork. In order to achieve best results, you have to navigate between drivers, clients and international DSV partners. Also, it is never boring – every day we have different situations, problems that we have to solve and that's what I like the most. Every day brings a different challenge.
It also empowers by creativity – you have to think outside of the box while planning your trucks in order to load everything, optimise and give the best service to all clients.
Young DSV - mergim mustafa
"It's a unique chance to study and work at the same time"
Mergim Mustafa from Sweden was 25 years old when he started the Young DSV programme looking for possibilities to develop himself and progress his career. He successfully graduated from the programme and not long after was promoted to a senior freight forwarder position.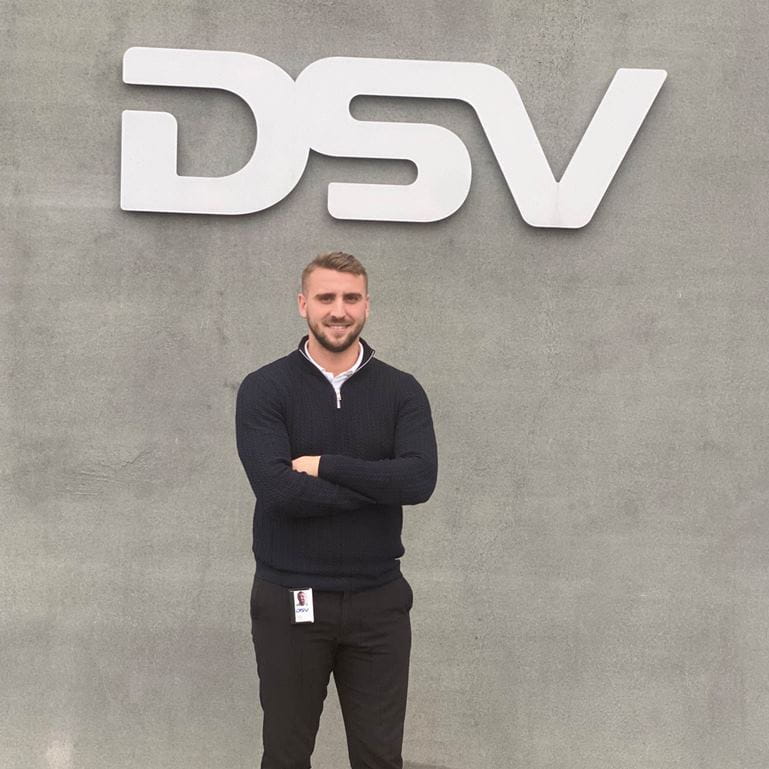 Why did you choose DSV?
I wanted to progress with my career, but at my previous job making a career for myself was not an option. So, I had to move on, and I saw DSV was looking for Young DSV trainees, offering the opportunity to get an education at the same time as working full time. Not that many companies in Sweden can offer you such an opportunity so naturally I applied.
What kind of empowerment is offered while being on the Young DSV programme?
At DSV, employees are offered a high level of ownership for their areas of responsibility. Trainees too are given responsibilities early on. I have my own tasks within my area and here I actually decide what I want to do and how I want to do it. As long as I do well there is no problem. I have a lot of responsibility and I feel confident about that.
What the most important things have you learned during your time in Young DSV?
After every module I brought back home to my daily work some new knowledge and experience. I recommend the Young DSV programme since it's a very good way into the Transport & Logistics and you learn a lot from experienced IBC and DSV trainers. This Young DSV journey has been really good for my career – today, I work as a Production Manager (Senior Freight Forwarder) in Germany department. I continue working on my personal development and I learning something new every day, and I want to grow in my role so I can take the next steps in my career.
Apply now
Read what we are looking for on the Young DSV website and find out how to apply